In these lines I will try to summarize the activities that took place during the recent "Bug sprint" held in Manchester on 7-8 May 2016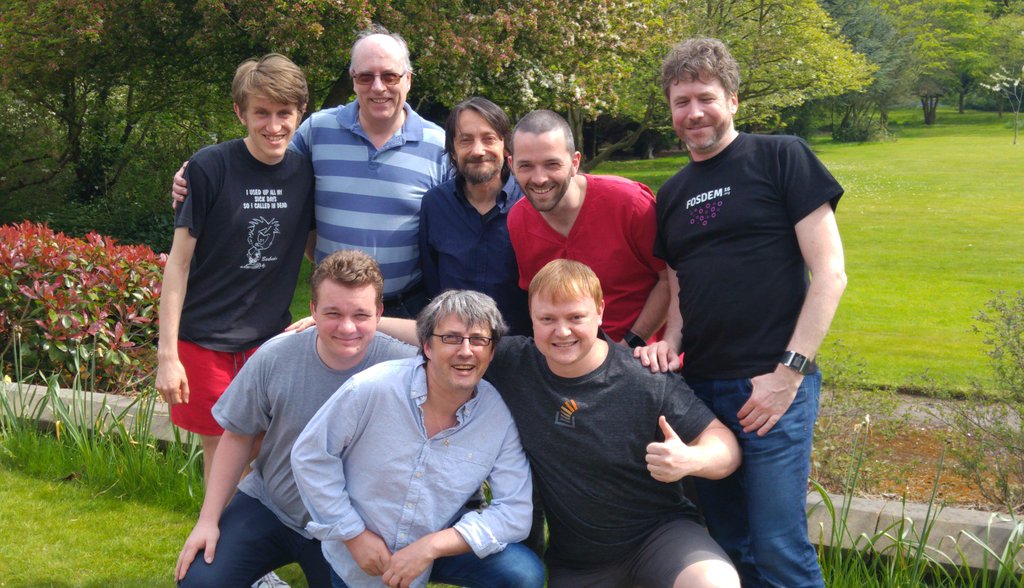 Besides the cold chronicle of the events and the even more cold numbers, good for statistics, I apologize if I am not able to describe in words the friendly and cooperative atmosphere of this two days, lived intensely, in the control room "face to face" with people who have a responsibility to press the button.
MBut I can assure you that from the human and from the professional point of view was a wonderful experience. The main goal of the sprint was to minimize the total number of (issue and pr) open on the tracker, starting from older ones, which otherwise usually end up in oblivion.
The issues
A good number of issue have been closed because they already solved, others have required the creation of a simple pr to fix.
The PR's
For some though valid but outdated pr some extra work was required to resolve conflicts with the current staging, others have been tested and added the RTC label.
The final results
To be seated in the same room at the same table, with the ability to take decisions in real time, has made it possible to drastically reduce the time management, in comparison to the classic on-line mode, and as a result an huge number of lines of code it has been merged.